Welcome to JAR World Marine(Pvt) Limited
JAR World Marine(Pvt) Limited is a Bangladesh Government Approved Manning Agent (Manning License No : MLA082) located in Chittagong, Bangladesh that specializes in providing qualified officers and crew for ship-owners and ship management companies worldwide. JAR World Marine (Pvt) Limited has been providing crewing and ship management services to some of the leading shipping companies of the world . We have earned a reputation for excellence and reliability among its clients by developing long-term professional relations with ship-owners, seafarers, the maritime education institutions and the Maritime Community in general.

CREW APPLY

Crew Manning Services
JAR World Marine (Pvt) Ltd is an ISO 9001 : 2008 & 2015 (E) Certified seafarer's recruitment agent and we are managed by a team of highly skilled, experienced and dedicated professionals with many years of shipping background. We ensure a safe and efficient operation for the shipping sector and steps ahead in providing energy to the shipping world.

JAR World Marine(Pvt) Limited is a Bangladesh Government Approved Manning Agent (Manning License No : MLA082) located in Chittagong, Bangladesh that specializes in providing qualified officers and crew for ship-owners and ship management companies worldwide. The main service provided by the company for it's customers is crew manning for foreign Ship Owners and their Managers with highly qualified and experienced Bangladeshi seafarers for various types of the vessels, such as: Bulk carriers, Container carriers, Reefer vessels, Ro-Ro, Oil/Chemical/LPG/VLCC tanker vessels, Offshore vessels etc.

JAR World Marine (Pvt) Limited has been providing crewing and ship management services to some of the leading shipping companies of the world . We have earned a reputation for excellence and reliability among its clients by developing long-term professional relations with ship-owners, seafarers, the maritime education institutions and the Maritime Community in general. We have developed close personal relations with thousands of seafarers and their families who depend on us not only for their livelihood but also for support regarding professional and personal issues. We run a tight ship on shore so that our seafarers can live up to the highest standards of conduct and professional integrity on sea.

The company is licenced in the field of personnel-recruitment in compliance with the laws of the Bangladesh , certified as meeting the requirements of the international conventions relating to recruitment and placement of Bangladeshi seafarers on ships flying foreign flags and the requirements of ISO 9001-2008, and licensed by the Ministry of Shipping Bangladesh.

Crew manning is our business and we make available for selection by foreign Ship Managers only competent seafarers with consistently good records, certified and duly licensed according to their national regulations and relevant vessels flag state and in conformity with STCW-1978/95/2010. We are a young and dynamic shipping enterprise of JAR Group (www.jar-group.com)

Please depend on JAR and do JAR (Justify Ability Rarity®)

Seafarers Manning Agent Approved by : www.dos.gov.bd

JAR World Marine Pvt Ltd offers a full Ship Crew Manning services for and on behalf of the ship owner ,Operators,Managers with the disbursement account . We do dry docking, repairs, spares and stores, crew matters, cash to Master and other Owners' husbandry requirements as per requirement. We are certified in accordance with MLC2006 (Maritime Labor Convention 2006 ), this fact confirmed being a one of the modern crewing agencies serving the interests of its clients.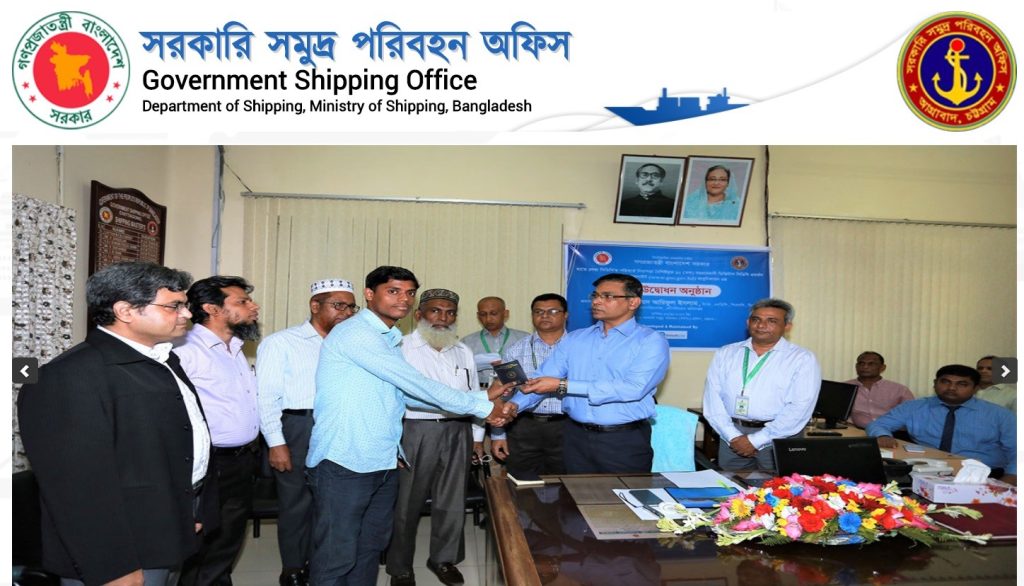 General requirements for seafarers:
* Qualified in accordance with the requirements of STCW 1978/1995
* Proficient in English
* Medically Fit
* Trained and experienced to operate assigned ships.
We need the below Ranks Urgently :

RANKS:

* Master | Cheif Officer | 2nd Officer | 3rd Officer | Cheif Engineer | 2nd Engineer | 3rd Eng | 4th Eng | Electr * Bosun | Fitter | A.B. | O.S.| Oiler | Wiper | Cook
TANKER : 10,000-29.999 /30,000-55,000/55,000-120,000/120,000 +DWT
BULKER : 20,000-50,000/50,000-65,000/65,000-90,000+DWT

Please send your CV to General Email for all Departments : jar@jarlimited.com