International trade can be complex and time-consuming, but it is crucial for businesses that import or export goods to understand one of the most critical steps in the process: customs clearance. Customs clearance is the procedure you must follow to legally import or export goods across international borders. The process can be daunting, but this guide will help you navigate it more easily.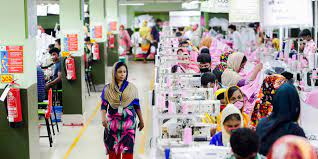 Custom Clearance & Forwarding Services
We are rendering prominent & leading Service Provider from Chattogram,
we offer Air Export Custom Clearing Services,Import Shipping Services From Bangladesh to worldwide.
We are one of the leading Sea Import Custom clearing agents in Bangladesh that effortlessly handles customs clearing of import consignments across international ports.
With an all-round understanding of various provisions of the customs act and regulations in Bangladesh,
we render appropriate and secured import customs clearance procedures with latest developments and complete knowledge of the import trade.